Forest activist shot dead in Cambodia allegedly over photos of illegal logging
Jeremy Hance
mongabay.com
April 26, 2012

Aerial view of illegal logging in Koh Kong Province where forest activist, Chut Wutty, was shot dead today. Photo by: Paul Mason USAID/Cambodia/OGD.



Chut Wutty, a prominent activist against illegal logging and deforestation, has been killed in the Koh Kong province of Cambodia. Wutty was shot dead at a military police checkpoint while traveling with two journalists with The Cambodia Daily. The journalists are currently being held for questioning by the military police.

Licadho, a Cambodian human rights organization, says that Wutty was shot down when he refused to hand over a memory card with photos of illegal logging to military police. However, military police spokesperson, Kheng Tito, said that Wutty may have been armed and clashed with military personnel. A police officer, In Rattanna, was also killed in the incident.

"I am not sure exactly about this case—why it happened. I will know it later," Tito said.

However, the Phnom Penh Post reports that a rapid investigation by the Licadho has revealed that Chut Wutty was shot from behind by an AK-47 as he drove away from the military police checkpoint. According to them, In Rattanna was killed by a ricocheting bullet after shooting at Wutty, not by an armed Wutty. The two journalists with Wutty were uninjured at the time.

According to Lacadho, Wutty and the journalists were returning from a visit to a Chinese-built dam where illegal logging has been rife.

Head of the National Resources Protection Group, Wutty had long been an outspoken advocate for Cambodia's forests. He fought against government "economic land concessions," which allow private companies to run extractive industries in parks and wildlife refuges, according to the Guardian. But it's not just protected areas that are at stake, Licahdo has recently released a report that contends that half of all of Cambodia's arable land has been handed out as economic land concessions.

In a brief article, The Phnom Penh Post noted that Wutty was "instrumental" in an journalistic investigation by the paper of illegal logging in the Central Cardamom Protected Forest, the same area where he was killed. The investigation showed how military police and government forestry officials paid by environmental NGO, Conservation International (CI), were smuggling illegal rosewood out of the forest.

"[Chut Wutty] was well known for directly confronting those he accused of illegal logging across the country," the paper adds, further noting that at one point during the investigation Wutty asked to have his photo taken because he feared he would soon be killed.

Concern has turned now to the two journalists being held by military police, local journalist Phorn Bopha and Ukrainian Olesia Plokhii. The editor of The Cambodia Daily has asked that they be returned safely, while the Club of Cambodian Journalists press organization has also called for their safe release. In addition, the Club condemned the shooting of Wutty and said those responsible should be prosecuted.

Wutty was married with two children.

According to the Food and Agriculture Organization (FAO), Cambodia lost 22 percent of its forest cover between 1990 and 2010, an area larger than Haiti. As of 2010, around 57 percent of the country was covered in forest, but only 3.2 percent of this was primary forest.

















Related articles

Blood rosewood: Thailand and Cambodia team up to tackle illegal logging crisis and save lives

(04/11/2012) Cambodian and Thai officials have agreed to work together to combat illegal logging of rosewood and resulting violence between Cambodian loggers and Thai rangers, reports MCOT online news. Officials with both nations met on Tuesday and spent three hours discussing the issue.


Cambodia sells off national park for city-sized pleasure resorts

(03/19/2012) The Cambodian government has handed over nearly 20 percent of Botum Sakor National Park to a Chinese real-estate firm building a massive casino and resorts in the middle of pristine rainforest, reports Reuters. The city-sized resorts, costing $3.8 billion, will include a 64 kilometers highway, an airport, hotels, and golf courses. Botum Sakur is home to a number of endangered species including the pileated gibbon (Hylobates pileatus) and Asian elephant (Elephas maximus).


CI refutes Cambodian logging story

(12/23/2011) Conservation International (CI) issued a sharp rebuke of a Phnom Pehn Post story that alleged involvement in illegal rosewood logging in Cambodia's Central Cardamom Protected Forest.


Photos: Cambodians rally as 'Avatars' to save one of the region's last great rainforests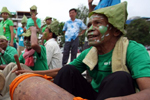 (05/31/2011) Two hundred Cambodians rallied in Phnom Penh last week to protest the widespread destruction of one of Southeast Asia's last intact lowland rainforests, known as Prey Lang. In an effort to gain wider media attention, protestors donned dress and make-up inspired by the James Cameron film, Avatar, which depicts the destruction of a forest and its inhabitants on an alien world. The idea worked as the rally received international attention from Reuters, CNN (i-report), MSNBC, and NPR, among other media outlets.


Cambodian prime minister cancels titanium mine project citing impact on biodiversity and local people

(04/11/2011) In a surprise move, the Cambodian Prime Minister, Sandech Hun Sen, has cancelled a titanium strip mine project in one of Southeast Asia's last great intact forest ecosystems, the Cardamom Mountains. According to a press release sent out by the Cambodian government the mine was canceled due to "concerns of the impact on the environment, biodiversity and local livelihoods" of villagers. The mine, which was planned to sit directly in the migration route for the largest population of Asian elephants in Cambodia, had been largely opposed by locals in the region who spent years developing eco-tourism in the region.


Goodbye national parks: when 'eternal' protected areas come under attack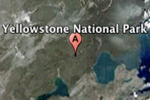 (03/17/2011) One of the major tenets behind the creation of a national park, or other protected area, is that it will not fade, but remain in essence beyond the pressures of human society, enjoyed by current generations while being preserved for future ones. The protected area is a gift, in a way, handed from one wise generation to the next. However, in the real world, dominated by short-term thinking, government protected areas are not 'inalienable', as Abraham Lincoln dubbed one of the first; but face being shrunk, losing legal protection, or in some cases abolished altogether. A first of its kind study, published in Conservation Letters, recorded 89 instances in 27 countries of protected areas being downsized (shrunk), downgraded (decrease in legal protections), and degazetted (abolished) since 1900. Referred to by the authors as PADDD (protected areas downgraded, downsized, or degazetted), the trend has been little studied despite its large impact on conservation efforts.


Cambodia approves rubber plantation—in national park

(03/13/2011) The Cambodian Prime Minister, Hun Sen, has approved a 9,000 hectare (22,200 acre) rubber plantation in Virachey National Park despite its status as a protected area, reports the Phnom Penh Post. The park is also listed as an ASEAN Heritage Park.


Cambodians prevented from protesting destruction of their forest

(03/10/2011) Cambodian villagers fighting to save their forest from rubber companies have been rebuked by the local government. Two days in a row local authorities prevented some 400 Cambodian villagers from protesting at the offices of the Vietnam-based CRCK Company, which the villagers contend are destroying their livelihoods by bulldozing large swaths of primary forests. Authorities said they feared the villagers would have grown violent while protesting.






Original source:
http://news.mongabay.com/2012/0426-hance_chutwutty.html
Copyright mongabay 1999-2014